Today is the birthday of one of my favorite writers, Zora Neale Hurston, a queen of the Harlem Renaissance, groundbreaking ethnologist, folklorist, and Hoodoo initiate.
In my forthcoming collection, Rain-Bringer: Zora Neale Hurston Against The Lovecraftian Mythos, I reimagine her as an intrepid folklorist, finding herself in opposition to Lovecraft's Great Old Ones and their denizens at various points in her illustrious career. In Beyond The Black Arcade, she and her Hoodoo mentor deal with the repercussions of the Louisiana State Police smashing a Cthulhu cult deep in the bayou, a cult which was keeping a more terrible danger at bay. In King Yeller, Zora must prevent a young Orson Welles from staging an all-Negro production of The King In Yellow at The Lafayette Theater in Harlem. In Shadow In The Chapel Of Ease, an offshoot of The Starry Wisdom Cult rises up among the Sanctified Churches of Georgia. Gods Of The Grim Nation finds Zora in Haiti, working with a handsome young houngan to stop a bokor from persecuting the local Vodoun societies. Black Woman, White City has Zora chasing down the legendary City of The Monkey God in Honduras.
The real Zora Neale Hurston was born in Eatonville, Florida on January 15th, in (according to her, at various times in her life) either 1898, 1899, 1900, 1901, 1902, 1903, and 1910.
Except she wasn't.
She was actually born in Notasulga, Alabama on January 7, 1891.
Her birth year changed as it suited her purposes. She needed to apply for school, wanted to impress a younger man, whatever. She was somehow always vivacious and gregarious enough to sell her claims.
As to her hometown, you can't blame Zora for claiming Eatonville. It was among the first all-black incorporated towns in the United States, and her father was once elected its mayor, helped write its laws, and was pastor of its largest Baptist church. Combined, these elements surely instilled in her a fierce sense of independence and pride that caught a number of her contemporaries later in life, black and white, by complete surprise.
According to her notoriously unreliable autobiography, Dust Tracks On A Road, she spent much of her idyllic and, it may be inferred, precocious childhood sitting on a fence post engaging strangers of every color as they passed by her house, and looking toward the horizon. As a child, like a young dreaming Joseph, she imagined that the moon followed her wherever she walked at night. Raised in a cradle of black achievement and black self-reliance, she claims she never even encountered racial animosity until she moved to a boarding school in Jacksonville. That became necessary following the devastating death of her beloved mother and untimely remarriage of her father to a woman she despised and purportedly nearly killed in a knock down drag out fight. When racism did rear its ugly head in her life, she was more bemused by it than blindsided.
She wrote, in How It Feels To Be Colored Me;
"Sometimes, I feel discriminated against, but it does not make me angry. It merely astonishes me. How can any deny themselves the pleasure of my company? It's beyond me."
She got a job as a maid for the lead singer of a traveling Gilbert and Sullivan troupe and wound up in Baltimore, enrolling in Morgan State University. In 1918 she attended Howard, and in 1921, joined The Stylus, a literary club founded by the first African American Rhodes scholar, Alain Locke. She spent Saturday evenings in a literary salon on S Street in Washington DC, in the company of W.E.B. Du Bois and James Weldon Johnson.
In 1925 she moved to Harlem and transferred to Barnard College in New York City, doing her first ethnographic work with Melville Herskovits, Franz Boas, and Margaret Mead. She was Barnard's first (and at the time, only) black student, and graduated with a degree in anthropology in 1928.
It was also in 1925 that Zora made her legendary big splash on the Harlem literary scene. Her short story Sweat and her stage play, Color Struck, a look at the taboo subject of colorism in the African American community, were published in Opportunity Magazine, and placed second in their respective categories in the magazine's annual literary contest, Sweat losing to John F. Matheus' Fog (and, to illustrate the impression Zora made that night, that took some digging to figure out).
Arriving at the posh awards dinner on May 1st, Zora flourished her vibrantly colored scarf, struck a pose in the doorway, and yelled "Colorrrrrrrrrr Struuuuuuuuck!" instantly cementing her place as the star of the evening, whatever her placing.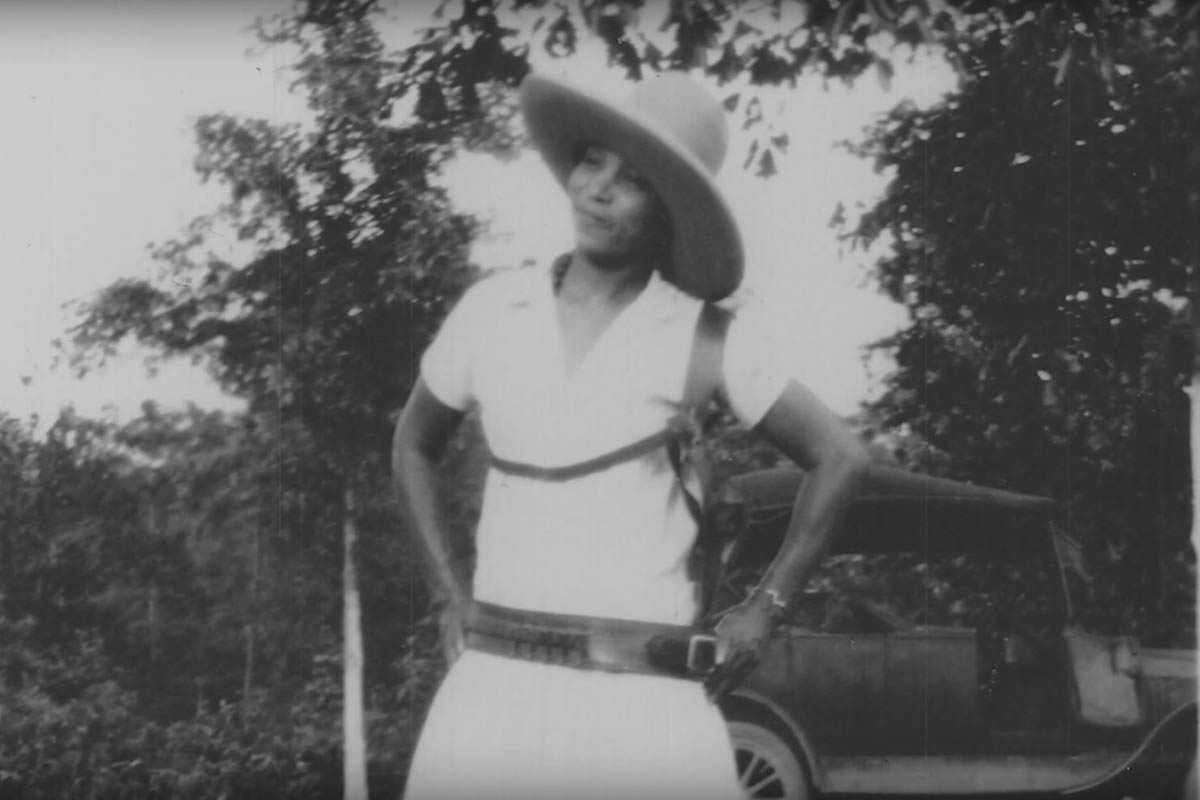 She forged a longtime friendship with the influential white socialite Fannie Hurst (author of Imitation of Life), and convinced the maître de of an upscale Vermont restaurant that she was an African princess so they could dine together. She also made the acquaintance of Langston Hughes, there with his prize winning poem, The Weary Blues.
It was Hughes (or possibly Locke) who introduced her to wealthy white philanthropist Charlotte Osgood Mason, who sponsored (and, to Zora's growing annoyance, directed, down to the most minute detail) her anthropological research trips through the south from 1927-1932.
In New Orleans, gathering material on Hoodoo for a book, she was inducted into the mysteries of the magical folk practice by Luke Turner following a grueling three day ritual.
She wrote Langston Hughes;
"I am getting in with the top of the profession. I know 18 tasks, including how to crown the spirit of death, and kill."
After a falling out with Hughes regarding the ownership of their stage collaboration Mule Bone, Zora also broke her ties with Mason. She spent 1936-1937 studying religious practices in Jamaica and Haiti on a Guggenheim Fellowship, and famously met and interviewed Felicia Felix-Mentor, the first photographed zombie.
In was during this period she produced the main body of her best-regarded long form work; her first novel, Jonah's Gourd Vine (1934), the ethnographic books, Mules And Men (1935), and Tell My Horse (1938), her novel Moses, Man Of The Mountain (1939) and her oft-cited romantic masterpiece, Their Eyes Were Watching God (1937).
After a series of failed ventures both financial and literary, a falsified charge of child molestation (she was out of the country and living in Honduras at the time the crime was supposed to have occurred), and her own outspoken and decidedly bootstrap conservative politics (she opposed school integration on the basis that the policy would hinder Afrocentric education, and that she saw "no tragedy in being too dark to be invited to a white school social affair.") put her out of fashion and out of step with the growing Civil Rights movement, she gradually faded into obscurity, working as a teacher and again as a house maid on Rivo Alto Island in Miami Beach.
She suffered a stroke and died in the St. Lucie County Welfare Home in Fort Pearce, Florida, unable to find a publisher for a novel on Herod The Great. Her personal papers were saved from an inglorious end in a trash barrel fire by a passing acquaintance.
She was buried at the Garden of Heavenly Rest in Fort Pearce, her grave unmarked until it was rediscovered by the writer Alice Walker in 1973.
Zora was many things in the course of her life; anthropologist, author, teacher…she was probably never a Mythos detective.
As far as we know, anyway….